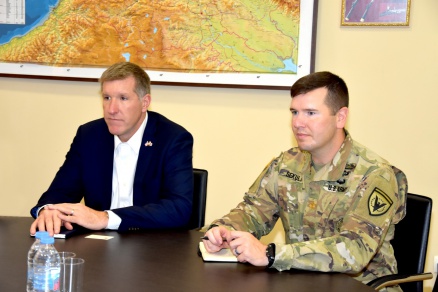 Koba Kobaladze held an introductory meeting with Joseph Bilbo
Major General Koba Kobaladze, Director of the State Service of Veteran Affairs, held an introductory meeting with the newly appointed US Defense Attaché in Georgia, Joseph Bilbo.
Koba Kobaladze introduced the system, administrative structure, strategic plans and main activities of the State Service of Veteran Affairs to the guest. He spoke at length about the social and healthcare projects implemented by the service in cooperation with different state agencies, to improve the social, economic, and healthcare conditions of the beneficiaries.
The parties discussed the challenges faced by the Service. Even though the service cooperates with different governmental institutions and representatives of the private sector these challenges are important to be overcome with the support of strategic partners.
Koba Kobaladze reiterated the special efforts made by the United States of America, as the main strategic partner of Georgia, in raising the defense capability of our country and developing the state.
He also expressed his gratitude to the American Embassy in Georgia for equipping the Veterans Hospital with medical appliances. Joseph Bilbo himself expressed his readiness to deepen joint, fruitful cooperation. The meeting was also attended by Vladimir Imnadze, the advisor of the State Service of Veteran Affairs, and Major Daniel Sekula, bilateral relations officer of the US Defense Cooperation Service (ODC).
მსგავსი სიახლეები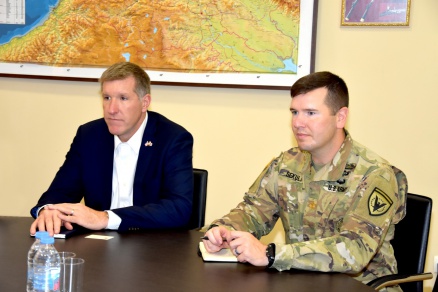 Koba Kobaladze held an introductory meeting with Joseph Bilbo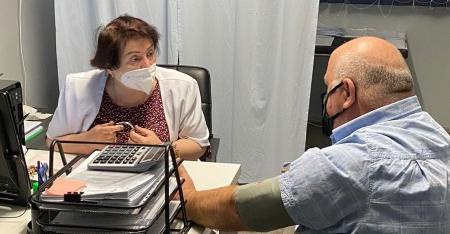 The 133rd Charity Event of Chapidze Emergency Cardiology Center for Veterans